"The Carport Kit" A Great Alternative To A Garage Kit, If It Can Meet Your Needs.


---
---
As usual, I try to find a little history on these building kits and the carport kit is no different though sometimes it seems that finding the information is about as easy as finding the first person to use a stick. Nevertheless, I make a noble attempt in trying to research the information for you so here it is.

"History of the Carport"
Sort of sounds strange to say it but there is a history behind anything if you care to find it, and that does include the carport. It is hard to believe but the person to construct the first carport was also the same person to design the capital city of Australia. His name was "Walter Burley Griffin."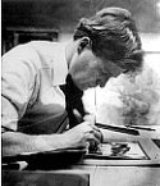 He was an architect and he was the first to use reinforced concrete, designed over 350 buildings and still managed to find the time to design a carport. You might want to read a bit more on him sometime.
I personally would have thought that he did it while he was on vacation or something and the wife wanted him to put work aside but allowed him a hobby or something. However, if I did, I would be wrong. Being wrong happens occasionally.
The reality of it is that he designed it for the Sloan House in Elmhurst Illinois in 1909. The carport was actually called an "Auto Space." However it was David Gebhard who suggested the term "carport," be used, and so it was.


"Frank Lloyd"

Carports were being used by Frank Lloyd Wright in his Usonian Houses during the 1930s right through the 1950s, an idea that he more than likely acquired from Walter Griffin, who was a former associate. Mr. Wright was the one who eventually coined the term "carport." Up until that time, most automobiles were being stored in barns or in sheds to keep them out of the weather so a carport was a luxury item in its time.
If your horse was running around loose in the barn, he was taller than the window, and the hood was off or down, you could have a potential mess to deal with in the morning. Therefore, the carport, and now the carport kit idea is a good one in my book.

Carport Kit To Home
Steel Building Kits
Steel Building Kit
Steel Kit Homes
Horse Barn Kits
Pole Barn Kits
Building Kits
Carport Kits
Garage Kits
Shed Kits